Chris Posey
For almost 20 years, Chris has provided compliance, reimbursement, and transaction counsel to healthcare providers and health systems as an attorney, general counsel, and operations consultant. He also advises healthcare providers on clinician staffing, billing, and the complex revenue cycle process.
Chris practiced as a litigation attorney in Atlanta for two years, and thereafter developed a healthcare compliance practice at a global business advisory services firm with healthcare clinicians and a former prosecutor. As in-house counsel for an Atlanta-based public healthcare company that managed physician practices' billing and accounts receivables, he managed the company's litigation, advised on regulatory risks and HIPAA, and led healthcare regulatory due diligence in mergers and acquisitions.
After moving home to Laurel, Mississippi, to help his father manage and later sell a Chevrolet-Nissan car dealership, Chris was general counsel for a Mississippi-based healthcare start-up company that provided a software and staffing solution for healthcare systems and physician groups. He has also advised Mississippi physician practices on compliance, payor contracts, medical director agreements, HIPAA, fraud and abuse, and reimbursement.
Chris graduated with honors from Georgetown University. While in DC, he worked on Capitol Hill for U.S. Congressman Sonny Montgomery and U.S. Senator Trent Lott. As a Mississippi Teacher Corps graduate, he taught high school English at Broad Street High School in Shelby, Mississippi. Chris graduated from The University of Mississippi School of Law where he taught legal writing and research as a teaching assistant.
Chris is married to Collum Posey, and they have two children in college, Bella and Jack, and one in high school, Christopher. His current and past hobbies outside of law practice include serving as Georgetown University Alumni Admissions State chair and a member of the Ole Miss Business Advisory Board. He also enjoys golf and fishing. Chris attends church at Immaculate Conception in Laurel and Sacred Heart in Hattiesburg.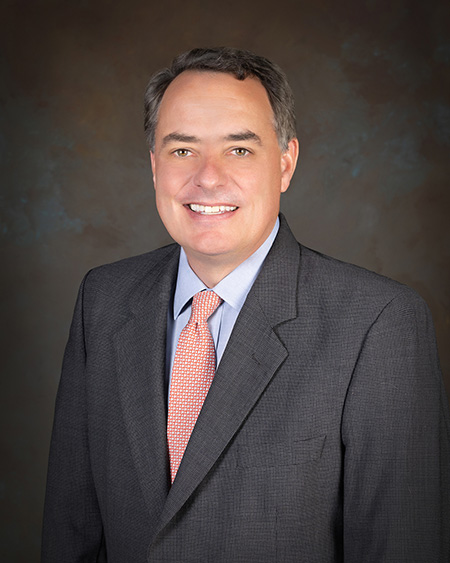 Contact Info
307 W Pine St
Hattiesburg, MS 39401
+1 (601) 898-8400